New Subaru For Sale & Lease Near Albany
Is it time for you to get a new vehicle, or are you looking to make the switch to a Subaru to handle the unpredictable Capitaland weather throughout the year? At Carbone Subaru of Troy, we are eagerly waiting to help you find the perfect new Subaru vehicle while reducing the hassle and stress that comes from the car-buying process. Our expert sales team will be able to go over the pros and cons of each model on the lot when it comes to your specific needs and situation, whether you are looking for a reliable sedan or a roomy SUV that can fit your entire family for longer road trips.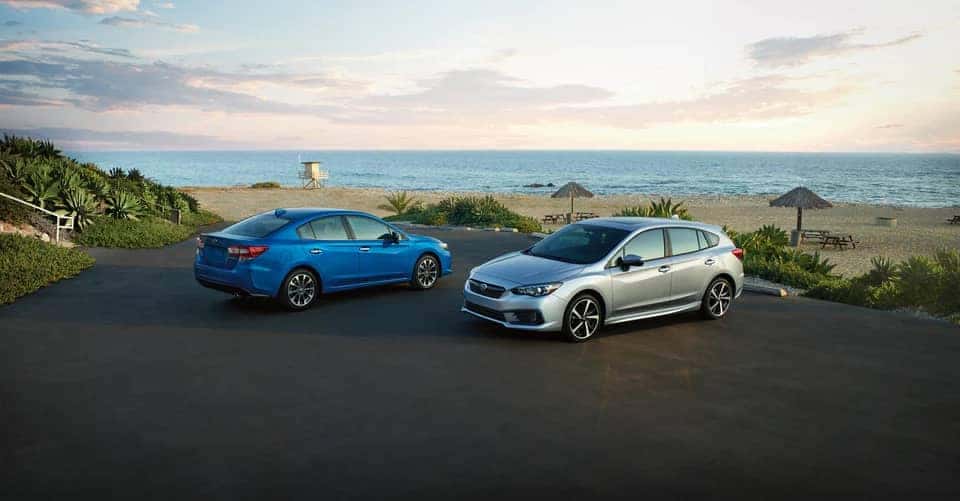 Your Next Subaru is Here at Carbone Subaru of Troy
Customers in Albany and across central New York who are interested in getting behind the wheel of a brand new, high-quality sedan or SUV can visit Carbone Subaru of Troy to see the latest and greatest in the current Subaru line. From initial research to test drives, our team will be able to help you narrow down models until you reach the right vehicle for you. Visit to get started today!
How Do I Narrow Down Subaru Options?
It can be easy to get overwhelmed by the number of options available on a new car lot, from the different size vehicles to the models available. If you are looking for something with good gas mileage for your daily commute, check out the Subaru Legacy or Subaru Impreza to see if they fit your vision. Want something bigger that can fit suitcases or sports equipment for weekend games and getaways? The Subaru Outback or Subaru Forester might be a better fit for your lifestyle. Visiting our dealership, speaking to a member of our sales team and taking cars out for test drives is the easiest and most effective way to see how they handle your driving style.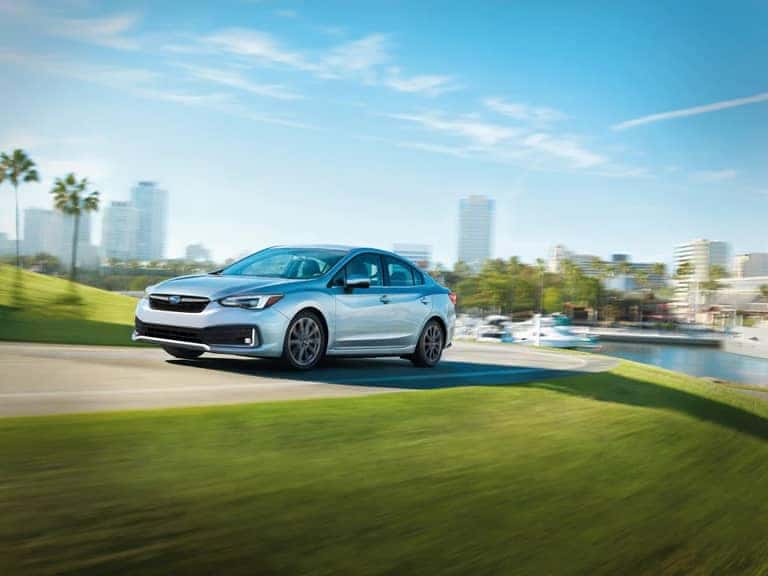 New Subaru Impreza
If you are looking for an efficient sedan or hatchback, the Subaru Impreza is the car for you. With different trim and exterior options, the Impreza is highly customizable so you wind up with the car you desire. The Impreza fits five comfortably and comes with numerous features standard with even the most basic model, such as blind-spot monitoring and hands-free connectivity.
New Subaru Legacy
For a more spacious sedan, take a look at the Subaru Legacy! With plenty of space and standard all-wheel drive, the Legacy is a high-performance vehicle that gets excellent gas mileage for driving around Albany and the Capitaland area. Several features come standard with the Subaru Legacy, including a power moonroof, lane departure signals, and a backup camera. For additional luxury, you can customize the interior of the vehicle with real Nappa leather for optimal comfort.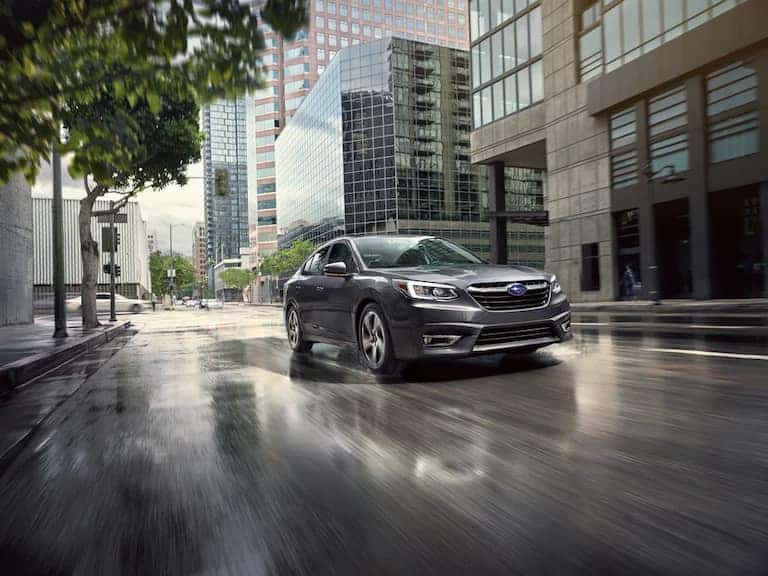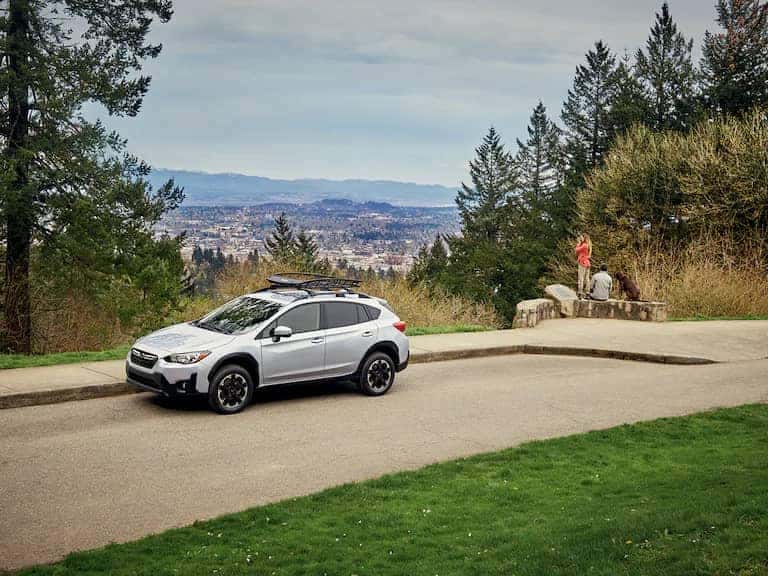 New Subaru Crosstrek
Looking for a smaller crossover SUV? The Subaru Crosstrek has expanded cargo space for anything from groceries to sports equipment to luggage, with foldable back seats for additional space. The vehicle works many of situations, including individual use, families, and drivers with pets. Similar to much of the Subaru line, the Crosstrek is highly efficient with high fuel economy and comes with many all-weather options to face the unpredictable Albany seasons.
New Subaru Forester
The Subaru Forester comes with plenty of features, from a panoramic moonroof to standard all-wheel drive to a hands-free multimedia panel compatible with both Apple and Android devices. The SUV comes standard with all-wheel-drive to best handle snowy winters and rainy springs from Troy to Rennselaer. The Forester offers nearly nine inches of ground clearance, sitting higher than most of its competitors and providing an additional way to avoid any obstacles or debris on the road.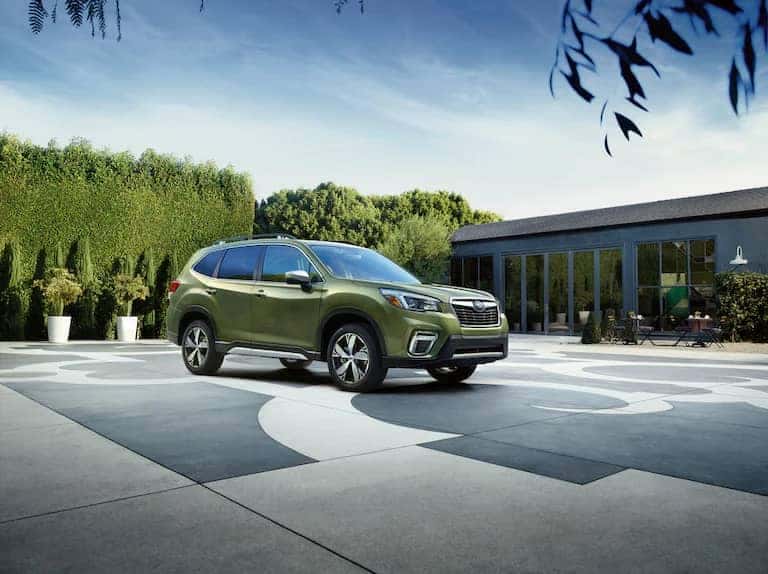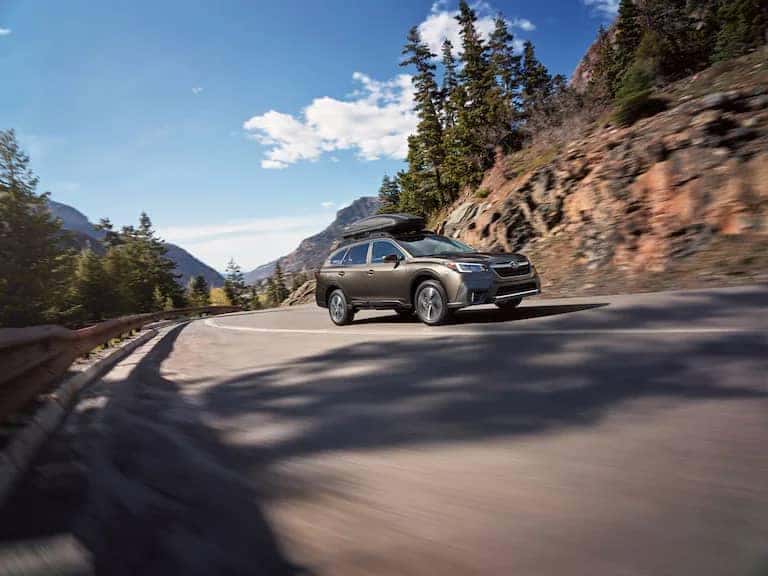 New Subaru Outback
The Outback is one of the most versatile SUVs on the market, providing plenty of space and top-of-the-line technology for the optimal driving experience. With six different trim levels available, the Subaru Outback is highly customizable to fit your needs and expected driving conditions. The vehicle comes with a Subaru EyeSight Driver Assist System, which utilizes two cameras to prevent collisions and add more safety to your driving.
New Subaru Ascent
TAs the largest SUV offering on the line, the Subaru Ascent comes with a third row of seats, All-Wheel Drive, and a massive towing capacity to give you the best driving experience through Albany and the surrounding area. The Subaru Ascent can fit up to eight passengers comfortably and comes standard with Subaru EyeSight for additional safety features. The Ascent is ideal for drivers who want command of the road in a well-handled SUV from Rensselaer to Saratoga Springs.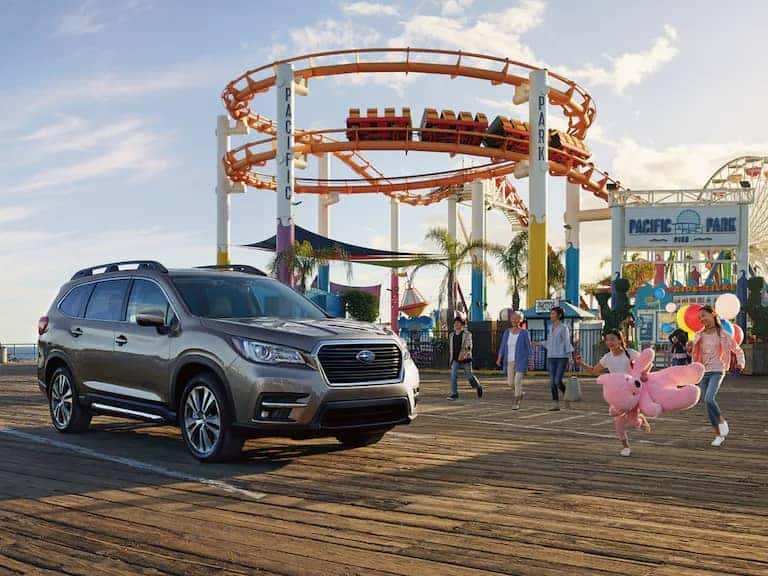 Taking Care of Your New Subaru
No matter how well you take care of your new car or how cautiously you drive, your Subaru will require routine maintenance and repairs in order to maintain peak performance and functionality. At Carbone Subaru of Troy, we have a fully equipped auto service center that can give your car the best care possible. Our technicians are trained in each Subaru vehicle, removing much of the guesswork that may come from taking your car to a non-branded mechanic. Whenever possible, we use Subaru OEM parts engineered specifically to work with your Subaru model, leading to a longer stretch of time between repairs and reducing risk of malfunction.
Subaru Vehicle Financing Options
One you have picked out your new car, our vehicle financing department will meet with you to go over different payment plans and loan packages available for your purchase. During this appointment, we can go over your plans for a potential down payment and determine your current car's trade-in value, which will be subtracted from the total amount you will need to finance. If you have both figures already, you can fill out our credit application online and be pre-approved before your visit. By working with local and national banks, Carbone Subaru of Troy will provide you with the best rates possible for your auto loan.
New Subaru Cars, Trucks & SUVs For Sale in Troy, NY
If you know you're going to have to get a new car soon and want to start the research process, visit Carbone Subaru of Troy today! Our sales department will be able to go over the different makes and models we have available to help you make an informed choice before our finance team helps you find a way to pay for it without breaking the bank. To get started, call our sales team to schedule an appointment today!