2020 Subaru Crosstrek Base
New 2020 Subaru Crosstrek Base | AWD | 6 Speed Manual

Subaru Crosstrek
Exterior Features
All-Wheel Drive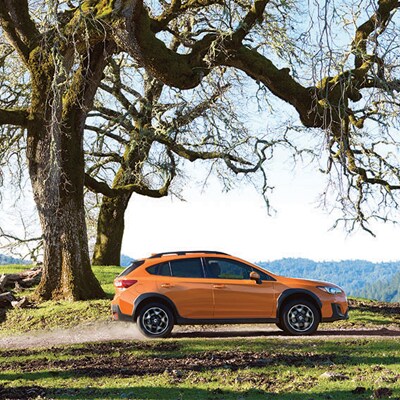 Enhanced Traction With Standard All-Wheel Drive
Whether you're on the highway or traversing a dirt back road, you will always be in control behind the wheel. This is thanks to the standard symmetrical all-wheel drive, you can take advantage of improved traction, better handling, and more stability.
Ground Clearance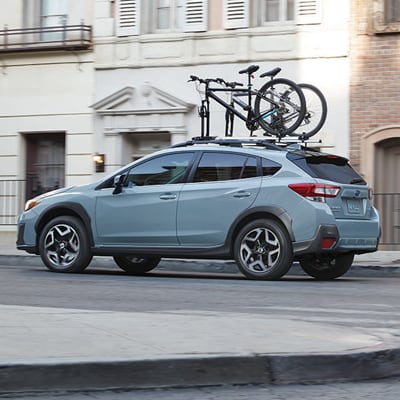 Conquer Any Road With the Impressive Ground Clearance
Many of our drivers like to go off-road. With the 2019 Subaru Crosstrek, this is easier than ever thanks to its impressive 8.7-inches of ground clearance! Not only does this allow you to conquer virtually any road, it also optimizes your engine electronically and increases your traction.
Design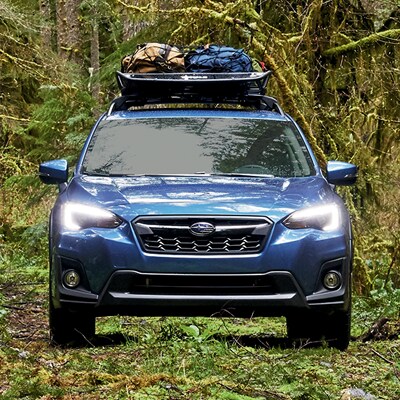 Slick Artisanship Melded With a Rugged Spirit
The exterior design of the 2019 Subaru Crosstrek is sleek and versatile. Not only does it enhance your efficiency on the road, thanks to its impressive artisanship, but this new exterior design also imbues this vehicle with a rugged spirit. This Crossover can fit in anywhere, from highways, to back roads, to off-road paths and everything in between.

Subaru Crosstrek
Interior Features
Cargo Space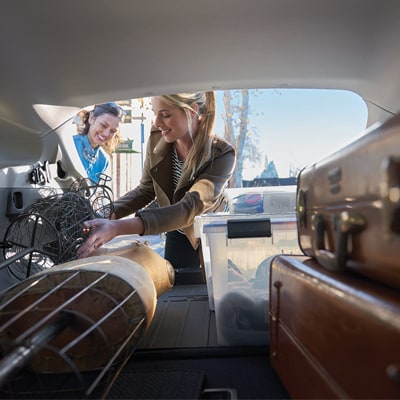 Plenty of Interior Space for Cargo!
If you are someone who often travels with a lot of cargo, you will love the 2019 Subaru Crosstrek! With its 60/40 split fold-down seats, you can take advantage of added interior space and store a ton of cargo for your journey! Furthermore, this Subaru vehicle can seat up to five people comfortably, so you will have plenty of room for friends and family as well!
Driver Assist Tech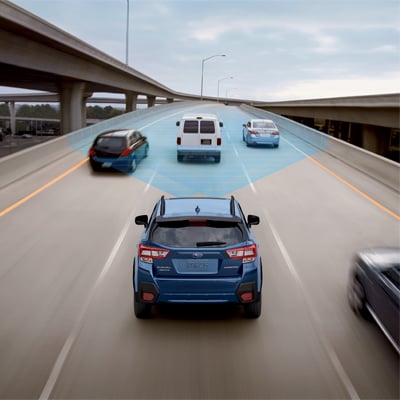 Utilize Cutting-Edge Driver Assist Technology
When you are behind the wheel, you want to be sure you have the tools you need to stay safe. That includes Subaru EyeSight Driver Assist technology, which helps keep you in your lane, brake in emergency situations, and even optimize your cruise control. All of these features can help keep you secure behind the wheel.
Carbone Subaru
Here at Carbone Subaru, we're committed to helping our customers find the right vehicle to fit their needs best. Here in Troy, NY and the nearby Albany, Rensselaer, East Greenbush, and Watervliet areas, we're fortunate enough to experience the fullest of the changing seasons, and while that means natural beauty, it also means unpredictable driving conditions. That's why drivers in our area choose to visit our new Subaru dealership when looking for their next vehicle, because our selection of new Subaru models is among the largest in the area and are designed to provide you with the utmost confidence and enjoyment every time you get behind the wheel!
If you're in the market for a new Subaru vehicle here in Troy, we welcome you to  check out our wide variety of new Subaru models, including an extensive collection of popular models like the Outback, Forester, Crosstrek, Legacy, Impreza, WRX and BRZ! With standard all-wheel drive in every new Subaru model except the rear-wheel drive BRZ, you can take on New York winters with ease and enjoy the summers that much more. We know that not everyone is looking for a new vehicle, which is why we also offer a tremendous selection of used vehicles to choose from as well. With many different makes and models available, including a wide selection of gently used and certified pre-owned Subaru models, we make it easy for everyone to drive home in a vehicle they love.
Are you ready to skip the hassle and conveniently find the new Subaru or used vehicle that's right for you here in Troy? We welcome you to join us at Carbone Subaru today and our friendly staff will walk you through all your options and help you find the vehicle of your dreams in no time!