2021 Subaru Impreza Base 4 Door
New 2021 Subaru Impreza Base | 4 Door | AWD | Automatic

Impreza
Exterior Features
Symmetrical All-Wheel Drive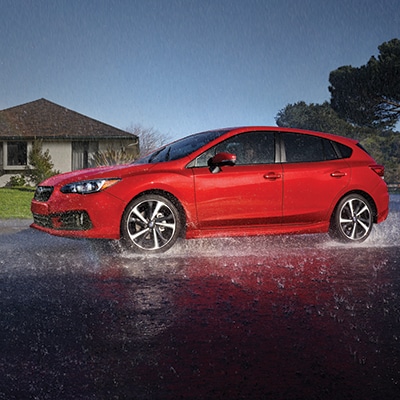 Better Traction and Stability, Standard
All-wheel drive is somewhat uncommon among compact cars, even as an option. The Impreza, however, comes standard with AWD, giving it an immediate and tangible edge over other vehicles in its class. Symmetrical All-Wheel Drive provides the Impreza with improved traction and stability year-round, and this balanced system even helps the Impreza's fuel efficiency.
High-Strength Steel Body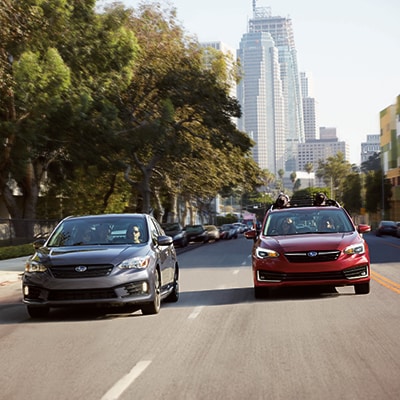 Long-Lasting, Durable, and High-Quality
The Impreza's sturdy, high-strength steel construction serves a few purposes. Its exceptional durability is one of the reasons that the Impreza leads its class in longevity. The rigidity of its body construction also lends itself to a smoother, quieter ride that you're sure to notice when you get behind the wheel and pick up the pace.
SUBARU BOXER Engine
Intelligent Performance at the Heart of Your Subaru
The engine that powers the Impreza features pistons that move horizontally instead of vertically. As such, they cancel out each other's vibrations, allowing the engine to run more efficiently. This unique horizontal layout helps to maximize power, improve performance, and even give an edge to fuel economy.

Impreza
Interior Features
Harman Kardon Premium Audio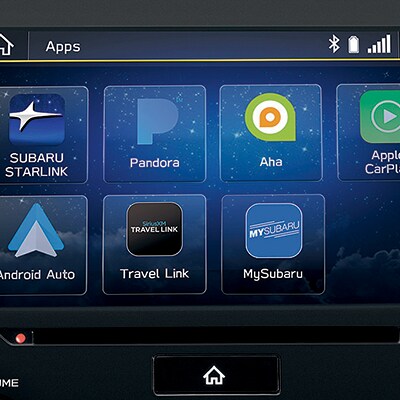 Advanced Audio Tech for Your Adventures
This available premium audio system features rich sound output through eight clear speakers. A class-D amplifier helps with the efficient distribution of audio signals. With cleaner, crisper sound, you can make the most of your soundtrack and enjoy blasting your favorite tunes as you take your Impreza for a joyride around town.
Spacious Interior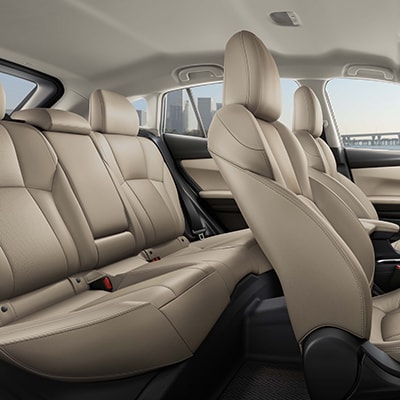 Compact, Not Cramped
The Impreza beats several of its rivals when it comes to interior volume. Whether you go with the sedan or the hatchback, the Impreza supplies a roomy cabin complete with high-quality, soft-touch materials to give you and your passengers an added dose of comfort whenever you go out.
Carbone Subaru
Here at Carbone Subaru, we're committed to helping our customers find the right vehicle to fit their needs best. Here in Troy, NY and the nearby Albany, Rensselaer, East Greenbush, and Watervliet areas, we're fortunate enough to experience the fullest of the changing seasons, and while that means natural beauty, it also means unpredictable driving conditions. That's why drivers in our area choose to visit our new Subaru dealership when looking for their next vehicle, because our selection of new Subaru models is among the largest in the area and are designed to provide you with the utmost confidence and enjoyment every time you get behind the wheel!
If you're in the market for a new Subaru vehicle here in Troy, we welcome you to  check out our wide variety of new Subaru models, including an extensive collection of popular models like the Outback, Forester, Crosstrek, Legacy, Impreza, WRX and BRZ! With standard all-wheel drive in every new Subaru model except the rear-wheel drive BRZ, you can take on New York winters with ease and enjoy the summers that much more. We know that not everyone is looking for a new vehicle, which is why we also offer a tremendous selection of used vehicles to choose from as well. With many different makes and models available, including a wide selection of gently used and certified pre-owned Subaru models, we make it easy for everyone to drive home in a vehicle they love.
Are you ready to skip the hassle and conveniently find the new Subaru or used vehicle that's right for you here in Troy? We welcome you to join us at Carbone Subaru today and our friendly staff will walk you through all your options and help you find the vehicle of your dreams in no time!