Subaru Auto Parts Store in Troy, NY Near Albany
Parts:

Closed


Call us at: 518-203-1400
---
Parts:

Closed

| Call us at: 518-203-1400
Carbone OEM Subaru Auto Parts Store near Albany, NY
Regular service visits are a major aspect of car ownership and keeping your vehicle running at peak performance. When it comes to maintaining your Subaru, using genuine parts ensures that your engine is running properly while extending the lifetime of other components. Whether you are looking to perform minor repairs and customizations at home or are bringing it to our service center for maintenance, Carbone Subaru of Troy has a full inventory of genuine Subaru parts that fit your specific model for optimal performance.
Why Should I Use OEM Parts on My Vehicle?
Generic or aftermarket parts are able to work within cars and SUVs for periods of time without error, but can lead to more frequent repairs as they are not designed specifically for the model. Although OEM parts have a higher upfront cost, they will help you save money in the long run. OEM parts are designed specifically for each model of Subaru, working seamlessly with your engine and other components of the vehicle without the excess wear and tear that generic parts may experience in an ill-fitting location. By using genuine Subaru parts, your vehicle will be able to maintain the same level of functionality as when you first purchased it, staying on the road for years to come. Whether you own a new Subaru or bought pre-owned, your car is a major investment and using the best parts available will keep it operating at its best.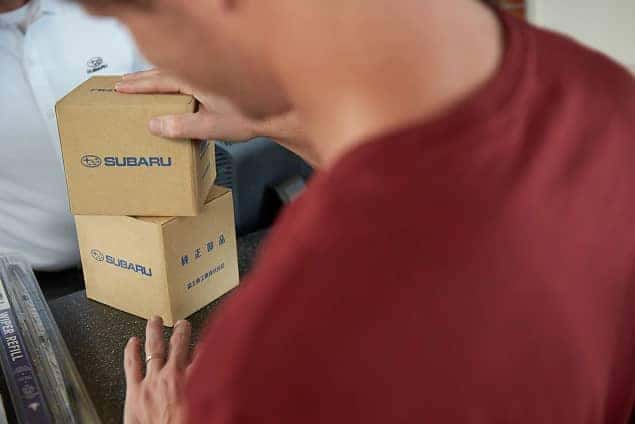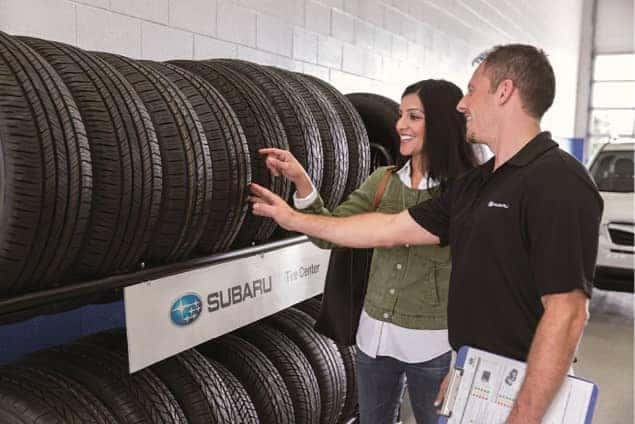 What Genuine Auto Parts are Available?
Carbone Subaru of Troy has a full stock of OEM parts in our inventory, from brake pads and spark plugs to Subaru tires and oil filters. If a specific part is not on hand at the beginning of your visit, our staff is able to place an order and have it delivered quickly to get your car back on the road as soon as possible. Car parts often show signs of wear prior to requiring replacement, and ordering parts when you start to hear sputtering, knocks or different noises from your engine can ensure that the parts you want are on hand as soon as you drop your car off. Carbone Subaru of Troy also offers the full range of Subaru accessories to customize your car or SUV, from detachable roof racks to weather-resistant floor mats to a remote starter for cold Albany winters.
Parts & Accessory Specials for Subaru Cars & SUVs
Car maintenance and customizations can quickly add up. Our dealership offers parts and accessory specials that are often updated. Unable to visit our location to see what parts would work best in your Subaru? Simply fill out our order form to have them delivered to your home or the dealership!
OEM Subaru Auto Parts in Troy, NY
When your check engine light comes on, don't put off getting your car checked out and fixed! Visit Carbone Subaru of Troy to have your vehicle serviced and necessary components repaired or replaced with genuine Subaru parts. Call our service center to set up an appointment or order parts online today!
Dealership Info
Mon - Thu

9:00 AM - 8:00 PM




Fri

9:00 AM - 6:00 PM




Sat

9:00 AM - 5:00 PM




Sun

Closed
Mon - Fri

7:00 AM - 5:00 PM




Sat

8:00 AM - 5:00 PM




Sun

Closed
Mon - Fri

7:00 AM - 5:00 PM




Sat

8:00 AM - 5:00 PM




Sun

Closed