Carbone Subaru Service and Repair in Troy, NY
Service:

Closed


Call us at: 518-375-1793
---
Service:

Closed

| Call us at: 518-375-1793
Automotive Service & Repair in Troy, NY
Whether you select a brand-new Subaru vehicle or a pre-owned car as your next investment, getting your car the best level of service is important to extending the overall lifetime of the vehicle as well as maintaining peak performance as long as possible. Carbone Subaru of Troy has a state-of-the-art service center specializing in maintenance and repairs for vehicles from routine oil changes and tire patches to battery replacement and brake service. While our technicians specialize in the maintenance of Subaru vehicles, we work on all makes and models to keep all cars that come through our service center operating at their peak. Our service center is open six days a week and offers convenient online scheduling 24 hours a day.
Car Maintenance for Peak Performance
Carbone Subaru of Troy will care for your Subaru vehicle from bumper to bumper, headlight to taillight. Our service center can handle everything from routine oil changes every 5,000-7,000 miles to lamp changes to brake service to tire maintenance and rotation. If your vehicle requires a more involved repair, our technicians will be able to perform that too, including brake and body work. Your safety is our top priority, and when you bring your vehicle for service at Carbone Subaru of Troy, you can have the peace of mind of knowing that you will be leaving with a car that is ready to be back on the road and will get you where you need to go safely. We use genuine OEM auto parts directly from Subaru whenever possible to make sure the components making up your vehicle are only going to help performance, rather than just using a generic part that may need replacement sooner.
Why Choose Carbone Subaru of Troy
We know you have plenty of options when it comes to choosing a service center for your vehicle in Troy and throughout the Capital District. Why should you pick Carbone Subaru of Troy? Because our technicians are trained across different makes and models, your car will always be given the utmost care and attention. Our technicians undergo extensive training to make sure they are able to repair each component of your vehicle, whether it is a Subaru, or another brand found on the lot. Our team uses state-of-the-art diagnostic tools and methods to determine the root cause of any malfunction in your vehicle, which allows us to make necessary repairs and get you back on the road as quickly as possible.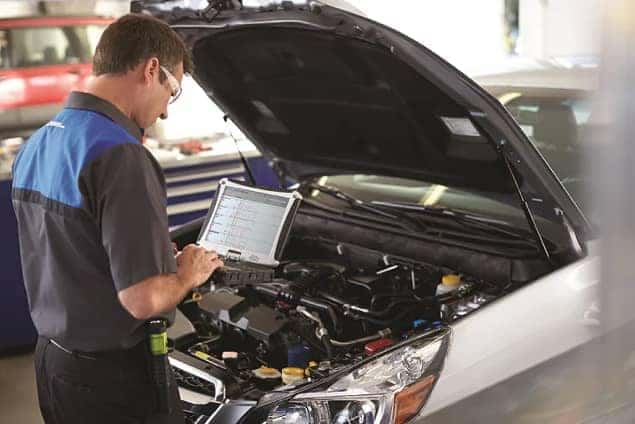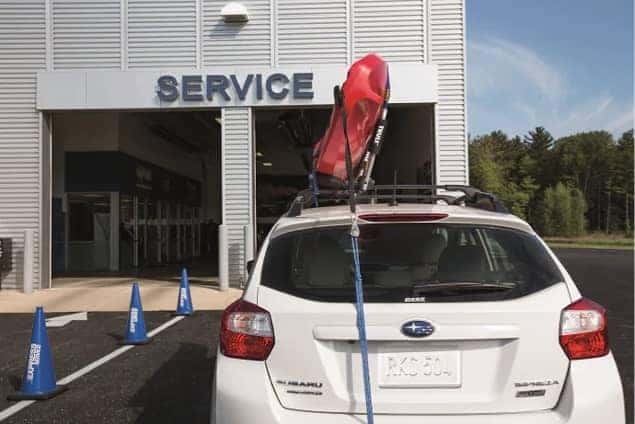 Subaru Service Center
If you're looking for a place to bring your Subaru vehicle in for service, schedule an appointment with Carbone Subaru of Troy today! We accept appointments in advance via phone call or our convenient online scheduling too, or you can stop by the dealership service department for an expedited Subaru Express Service. To get started, call our service center at 518-375-1793 today.
Dealership Info
Mon - Thu

9:00 AM - 8:00 PM




Fri

9:00 AM - 6:00 PM




Sat

9:00 AM - 5:00 PM




Sun

Closed
Mon - Fri

7:00 AM - 5:00 PM




Sat

8:00 AM - 5:00 PM




Sun

Closed
Mon - Fri

7:00 AM - 5:00 PM




Sat

8:00 AM - 5:00 PM




Sun

Closed