You're in the market for a Subaru, but have you thought about what you're looking for in a Subaru dealer? An automotive dealership can make or break your car-buying experience. High-pressure sales tactics can quickly ruin any excitement of getting behind the wheel of a new car. These tactics also shift the focus from the customer to the sale, which means your needs get lost in the shuffle. Instead, a dealership should make you a priority and work hard to help you find the Subaru you want and need. That's what sets us apart at Carbone Subaru of Troy-as your Subaru dealership, we work hard to make sure you find the Subaru you want. 
Shopping for and owning a Subaru should be an exciting and rewarding experience, and it is when you put your trust in our team. Our business operates on accountability, integrity, and transparency, which means you get the same VIP treatment whether you're working with our sales team or our service department. These ethics guide our business practices, ensuring that you remain our priority. 
As our priority, we're not only here to help you find a Subaru, but we're also here to make owning a Subaru easier and less stressful. One of the most inconvenient responsibilities of vehicle ownership is maintenance, especially when you don't know who to trust. We eliminate the guesswork and inconvenience with our state-of-the-art service department staffed by some of the best technicians in the region. This makes us a comprehensive automotive center ready and willing to handle all your automotive needs today, tomorrow, and every mile after. 
We Put Buyers First 
Think about your previous car-buying experience. Was it enjoyable or stressful? Did you leave feeling you got a great deal or that you overpaid? Unfortunately, many first-time customers come to us overwhelmed at the prospect of shopping for a new vehicle because of terrible past experiences that eliminated any inkling of excitement or joy from the process. Fortunately, we're here to remedy that. 
With years of experience in the automotive business, we've learned many vital lessons but none more important than the value of putting buyers first. You're the heart and soul of our business, and to us, that means our job is more than selling cars. You're entrusting us with your automotive needs, and that deserves so much more than a hurried sales process and a team that forgets your name once you drive off the lot. Instead, it deserves a meaningful relationship and the confidence in knowing we're here for all your automotive needs. 
We're here to learn more about what you want in your next Subaru by building a relationship with you. This allows us to customize the process to your needs and show you the models that meet your list of must-haves and are within your budget. The result is an efficient car-buying process that reflects our goal of saving you valuable time and money, giving you even more reason to choose Carbone Subaru of Troy as your Subaru destination. 

More Than Just a Car Company
Did you know that Subaru's vision is to deliver happiness to all? This vision was vastly different in 1917 when the organization first opened its doors as Nakajima Aircraft Company. Over the next several decades, Nakajima became a leading aircraft manufacturer for Japan. Following World War II, the company reorganized as Fuji Heavy Industries and set its sights on expansion. 
With the reorganization came widespread change as CEO Kenji Jita established several smaller corporations under the Fuji umbrella, tasking each with a specific focus. During this time, Jita also renamed the company "Subaru" and debuted the company's first automobile in 1954. Subaru's entry into the automotive industry forever changed its trajectory and forced the company to differentiate itself in an industry known for its fierce competitiveness. For Subaru, that came easy as it set out to establish itself as "a different kind of brand." 
Subaru is a different kind of automaker because of its heightened focus on its customers and community. More than a car company, Subaru operates to promote "enjoyment and peace of mind." It does this by making the world a better place with its vehicles and outreach programs that promote equality and unity. For example, Subaru's Love Promise reflects the automaker's vision to show love and respect to everyone, actively improving the lives of everyone involved with the Subaru name. 
Today, Subaru offers a wide range of safe and reliable vehicles designed for a variety of driver needs. Its award-winning lineup makes it easy to choose the brand, but its commitment to making a positive impact on the world makes that choice even more rewarding. You know that when you invest in Subaru, you're not only investing in a vehicle; you're co-investing in Subaru and its lifelong commitment to the community around you. That makes owning a Subaru a lifestyle change and an investment that keeps on giving back. 

Meet the 2022 Subaru Lineup 
Subaru's lineup sees exciting changes for 2022, starting with the all-new Forester Wilderness, the most rugged trail-runner in Forester history. The Forester Wilderness rolls off the production line ready for the trail with its exclusive off-road suspension, longer coil springs, and all-terrain tires. Inside, its StarTex seating can withstand the elements, while innovative tech features keep you connected long after the pavement ends. 
If you're looking to satisfy your need for speed, Subaru makes it easy with the rally-bred 2022 WRX. The fifth-generation icon boasts a 271-horsepower 2.4L boxer engine and a new Subaru Performance Transmission for exceptional handling at any speed. Subaru also equips the WRX with a digital cockpit centered around an 11.6-inch center display home to Subaru Starlink, navigation, and more. 
You'll find plenty of other exciting updates to Subaru's 2022 lineup, including the Outback's mid-cycle refresh and the latest version of Subaru's EyeSight Driver Assist Technology suite. In addition, the award-winning Ascent introduces the all-new Onyx Edition, while the WRX takes the title as the lightest rear-wheel drive production sports car in America. Although models like the Impreza see few changes, it remains the only compact passenger sedan in America to come standard with all-wheel-drive.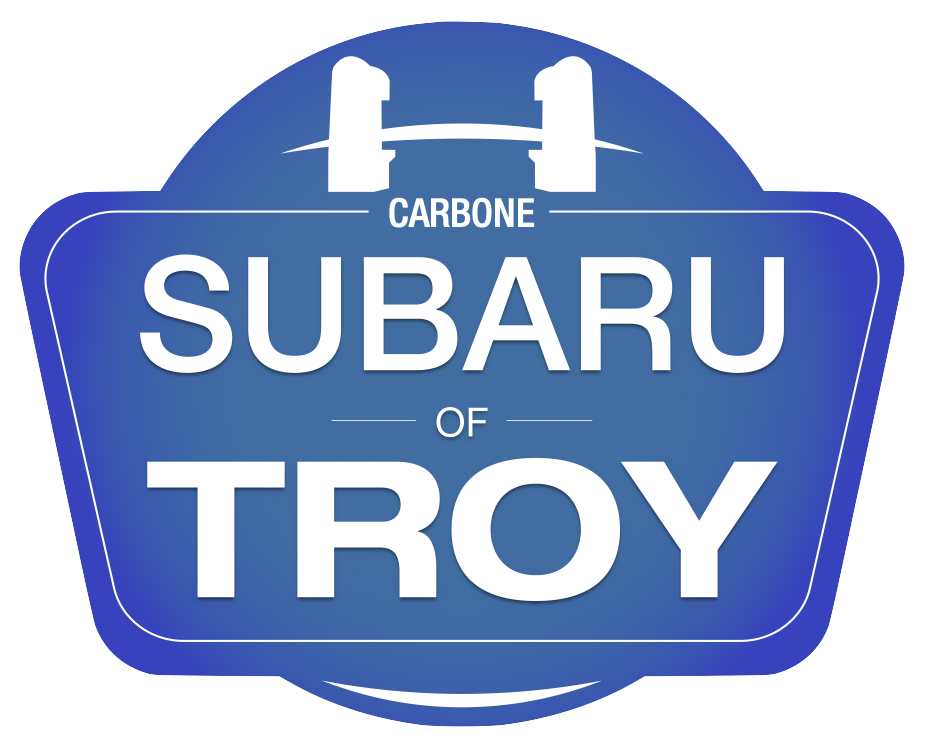 Find Your Subaru at Carbone Subaru of Troy
What Subaru will you add to your garage? Subaru's exceptional lineup is a shopper's paradise because there's a model for every driving and budget need, whether you're looking for a rugged trail runner like the Forester, a speed demon like the WRX, or a best-seller like the Outback. Just as impressive as the lineup is the investment that comes with your purchase. That's an investment in the Subaru brand and its commitment to making the world a better place, one model at a time. 
Carbone Subaru of Troy is proud to share this commitment and welcome you into our family. As part of our family, we're here for all your automotive needs, whether you're in the market for a new or pre-owned Subaru or need the expertise of our state-of-the-art service department. We'll help you find the perfect model and show you that buying and owning a Subaru can be an exciting and rewarding process. 
So, are you ready to see everything Subaru offers? Then it's time to visit the team at Carbone Subaru of Troy. We can't wait to show you our extensive selection, what it means to work with a dealership that always puts you first, and the reward of investing in the Subaru brand!