When you start looking for your next vehicle, you might think that one dealership is as good as another, but your choice of dealership actually makes a big difference. The kinds of vehicles you will find, the sort of experience you get from the salespeople there, and the ease of your financing experience will all depend on where you choose to go. As your Subaru dealership near Albany, the team here at Carbone Subaru of Troy is proud to offer a fantastic car-buying experience for you and all of our customers. We want to ensure you drive away in a vehicle that you will love today, tomorrow, and for many years to come.
All of us here at Carbone Subaru of Troy live, work, and play in Troy and the surrounding area around Albany. That means we understand what you need from your vehicle because it is the same sorts of things that we need in ours. Whether you are looking for a reliable sedan that will get you around Albany while keeping gas costs low, or you need an SUV for a growing family with the ability to handle a lot of dirt roads and New York winters, we have you covered. Come visit us at Carbone Subaru of Troy and let us show you the difference that choosing the right dealership makes when shopping for a car.
Putting Albany Customers First
When you come to visit us at Carbone Subaru of Troy, you will know from the very moment you first reach out to us that you are shopping with people who understand your needs. Whether you live in Albany, Troy, or anywhere in the surrounding area, you will be working with someone who knows these roads and this area just like you do. The difference that makes is quite startling when you are shopping for a vehicle. Your car or SUV is something you are going to rely on for many years to get you where you need to go--from daily errands to long road trips--so you need to shop with people who really understand what that means.
Here in Upstate New York, there are a number of unique conditions that you will not find in a lot of other regions throughout the country. Shopping online or from some mega-dealership elsewhere typically means you are working with a salesperson who has no idea where you are coming from or the kinds of things you deal with while driving in the Albany area. This might not seem like it would make a huge difference, but it is something you will quickly discover does matter as you come to understand what you are missing out on at a different dealer.
All of us at Carbone Subaru of Troy live here and in the surrounding area, and we know we might run into you out at the store or next to us at a stoplight. We want to be able to wave and smile, knowing that we provided you with the best customer service possible. That is what it means to shop with people who see you as more than a customer, who see you as a friend or neighbor here in Troy. You deserve this kind of experience, and it is exactly what you will find when you come to visit us, call us on the phone, or contact us online.

The Bold Subaru Lineup
Subaru offers a wide range of different vehicles, but they all have one thing in common: they are designed with a bold style that makes them unforgettable. Here at Carbone Subaru of Troy, we are incredibly proud to offer these impressive cars and SUVs to our customers. No matter what you are looking for in your next vehicle, we will help you find it and ensure you find a Subaru you will love for many miles to come. So many great options can make it hard to narrow down your choices, but that is why we are here for you.
If you are interested in a car, then Subaru has you covered with a number of fantastic options. The Subaru Impreza is a sporty and stylish model that is available as either a standard sedan or a hatchback, so you can choose the design that best meets your needs. If you want a sedan with gorgeous style and impressive performance, then the Legacy is a fantastic option. The Subaru BRZ is a powerful sports car designed to deliver an exhilarating driving experience, while the WRX features standard symmetrical all-wheel drive and the soul of a rally legend, letting it go where few other sedans could dream.
Subaru also has you covered with a number of fantastic crossover and SUV models, starting with the subcompact Crosstrek, which is a crossover designed to face the road less traveled. The Subaru Forester is a terrific option if you want a sporty and adventurous compact model, while the Outback is a legendary midsize SUV that is perfect for families and friends alike. If you need something with more room inside, then the three-row Subaru Ascent is an amazing choice that is great for a growing family. The Solterra is Subaru's impressive all-electric SUV that delivers bold performance and style at a price that makes it much more accessible than many electric models from other brands.

Here for Albany Drivers
While we certainly love the lineup of brand-new Subaru models, we also know that a new vehicle is not necessarily the right choice for all of our customers. That is why we maintain a fantastic selection of pre-owned vehicles for you to consider and choose from. These models include a wide range of different Subaru cars and SUVs, of course, as well as dozens of different vehicles from other brands too. This makes it easy for us to work with you and make sure you get a great car, truck, or SUV with everything you need.
The most important thing to us here at Carbone Subaru of Troy is that you get a vehicle you will love that fits into your budget. No matter what your financial situation looks like, we will do everything we can to help you find a great vehicle to meet your needs. Our financing experts will discuss all of your options, answer your questions, and help you find a financing solution that will not keep you up at night. We work hard to take the stress and worry out of the process, keeping things simple and straightforward while navigating your finances.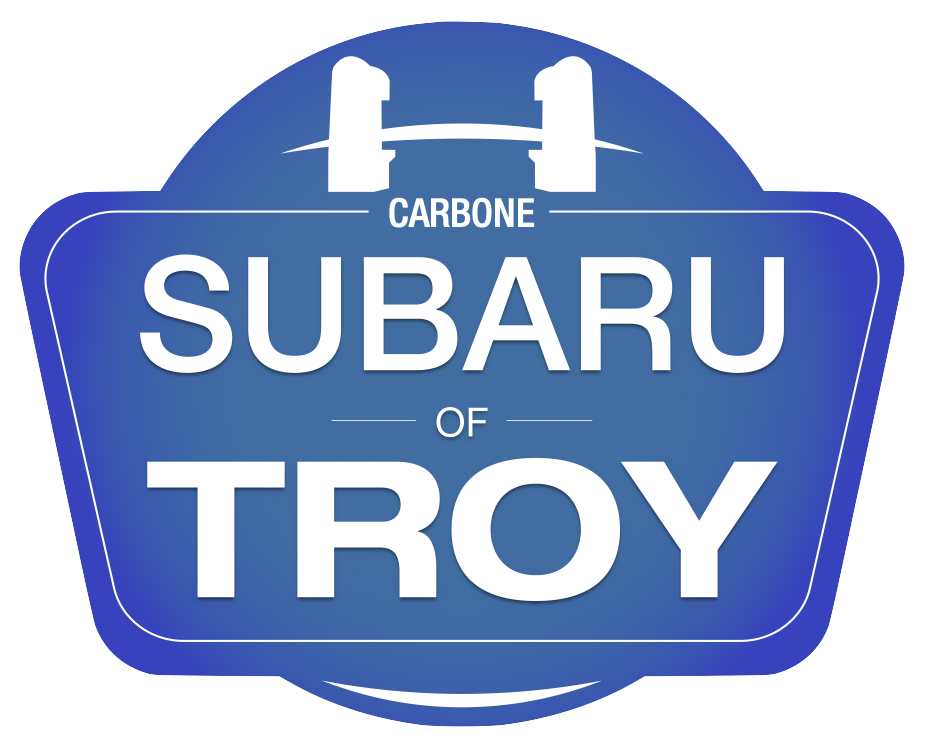 Choose Carbone Subaru of Troy
When shopping for your next vehicle, you deserve to work with people who understand your needs and who will really listen to you. Whether you know exactly what you want in your next car or SUV, or you are just starting to look for a new vehicle and feel a bit overwhelmed by all of your options, we will help you get everything figured out. Our salespeople will listen to you, answer your questions, and work closely with you to ensure you get a great vehicle that will help you get around in Troy, Albany, and all over the surrounding area. That is the difference that you get to enjoy when you shop with a dealership that understands what you need from a vehicle and makes sure you find it. Call or come visit us at Carbone Subaru of Troy today to learn more and let us show you how easy it can be to shop for your next car.