When you're looking to purchase a vehicle, you are obviously looking for something to help you get around in your day-to-day life. But, you also want something that will assist you in living more adventurously, experiencing all of the good things that we are offered in life. That's where you need to pay special attention when looking at a given vehicle's features. If you're looking for a vehicle to facilitate adventure, the 2022 Subaru Crosstrek is the place to look. Subaru is known for having highly-efficient vehicles that are athletic and oriented towards adventure and activity. So, if you're looking to hit the road for a good, old-fashioned road trip, then the Crosstrek will serve you well. The Crosstrek uses engineering, design, and technology to deliver a vehicle that performs at a high level and works to keep the drivers' attention on the good times at hand and not on unnecessary concerns. With Subaru's Built to Last mentality, the Crosstrek will be there through your adventures for years to come. Let's take a deeper look at what the 2022 Crosstrek has to offer and how its performance capability, design, and technology orient this spunky vehicle towards adventure.
MSRP: $22,645 [a]
Horsepower (hp): 148-182
Max Towing (lbs): 1,500
Max Cargo Volume (cu.ft.): 55.2

Performance
For those of you who pay close attention to performance features, you know how closely linked they are to facilitating adventure in your vehicle. After all, how can you expect to get through or over any obstacle without enough horsepower? That's why performance is pertinent to adventurous trips in your 2022 Subaru Crosstrek.
The Crosstrek Engines
Sometimes an adventurous road trip entails a definitive final destination; sometimes, you're just following the open road to see where it leads you; oftentimes, it's a little bit of both. Either way, you'll want the flexibility to follow unknown roads and traverse dynamic terrain, and sometimes doing so leads you to areas where nature is abundant, and gas stations are sparse. Thanks to the Subaru Boxer Engine's 2.5-liter tank with 182 horsepower, you'll have an EPA estimated fuel efficiency of 34 miles per gallon on the highway and 27 miles per gallon in the city. So, fill up that tank and don't worry about heading out to an isolated area.
Other engine options include the 2.0-liter Boxer-4 or the 2.0-liter Boxer-4 Hybrid. The standard 2.0-liter engine is going to give you 152 horsepower and a still excellent fuel economy of 28 miles per gallon in the city and 33 miles per gallon on the highway. However, if your adventures require more on-road travel and you worry about rising costs, the Hybrid engine is the one for you. The exceptional 90 MPGe is sure to make your wallet happy, and you'll have 148 horsepower.
Ready to Handle Adventure
While we're talking about traversing dynamic terrains in isolated areas, it is important to identify that fuel efficiency is not the only consideration to be had. If you are driving on terrains that are not normally considered "roads," you need a vehicle that can handle it. The Crosstrek is ready to handle such an adventure by way of standard Symmetrical All-Wheel Drive, making sure that you have a balanced ride with plenty of traction. If you're not sure what the terrain will be like from one day to the next, all-wheel drive will be a huge asset, and Subaru is quite innovative when it comes to its handling technology.
If you purchase a model which offers the available X-MODE technology (including Hill Descent Control), you'll have even more dynamic driving options. The program provides engine and transmission adjustments for the given conditions. If you step up to Dual-Function X-Mode, you'll be able to choose between deep snow, dirt, and mud to make sure that you're easily maneuvering through your environment. As great as handling is, though, it doesn't do much good if your car is unable to clear larger obstacles, which is why the 2022 Crosstrek has 8.7 inches of ground clearance.
What makes the Crosstrek such an effective vehicle is that it is so nicely balanced for everyday use and for extraordinary use. It's not a huge, monstrous off-roader that is difficult to park on city streets, but it's got all the chops to maneuver through difficult terrain. Subarus are renowned for being Built to Last, meaning that your 2022 Crosstrek will be able to handle a lot of adventure while still remaining in your life for years to come.

Design
If you're looking for an open-road (or off-road) adventure, you need to make sure that the design is well-suited to your needs and those of your family or passengers. The 2022 Subaru Crosstrek is designed with adventure in mind, putting driver and passenger convenience at the forefront.
A Design That Speaks to Your Inner Adventurer
The Crosstrek's cabin certainly is pretty with its black color scheme nicely complemented by your choice of yellow, orange, and blue features, but it is also highly functional. Not only is the cabin designed to endure your adventures in mud, snow, rain, or anything else that might be damp with its StarTex water-repellent upholstery, but the cabin also expands upon the vehicle's eco-friendliness by using recycled materials for the floor mats. Why take a vehicle into nature if it's not friendly to nature?
When you're out seeking adventure, you don't always know how long you'll be on the road, which is why you need plenty of flexible storage space. Once again, the Crosstrek is there to provide for your needs with an interior volume of 121.7 cubic feet (more than many of its competitors). Within that interior volume lies 55.3 cubic feet of cargo space, made possible by 60/40-split folding rear seats. The cargo volume is a very important part of your adventure! If you really want to have a classic road trip, you need enough space to pack everything up and getaway. 
While performance capability is certainly an important factor in your road trip adventure, the vehicle's interior design warrants special attention. After all, that is where you will actually be spending the time on your road trip. If you don't like the vehicle's interior, your adventure may get very old very fast; if you have an interior like that of the 2022 Crosstrek, however, chances are you are going to have a stronger desire to make the most of your vehicle and seek those adventures you may not otherwise seek.

Technology
When it comes to your road-tripping experience, the interior is where you will spend all of your time, and the interior experience is enhanced in large part by the vehicle's technology. Now, in-vehicle technology is a balance; if the vehicle is too high-tech or is trying too hard to wow you with flashy features, it may not be effective. Conversely, if the vehicle does not use standard and helpful technologies, you'll be missing features that can make your drive more convenient. This is especially true when seeking adventure on the open road. The 2022 Subaru Crosstrek knows this, and so it strives for the healthy combination of just the right features.
Your Interior Experience
Of course, drivers have now come to expect a standard infotainment screen, and the Crosstrek certainly provides this. But it's not just a screen that it provides because the infotainment center is set up with Subaru's Starlink Media (which comes standard with Apple CarPlay and Android Auto), providing a number of exciting apps that can help make your road-tripping adventure far easier. Of course, the Crosstrek comes with a host of helpful and important safety features, but while we're on the topic of connectivity technology, there is one feature in particular that we think may help make your road trip just a little more fun.
Available on the Limited trim is a Harmon Kardon premium audio system, which provides fantastically crisp sound by way of a class-D amp that pumps audio out to eight vehicle speakers. Sometimes the best memories on the road come from those moments with friends or family when you can roll down the windows, play your favorite song, and enjoy the beauty of the open road. This experience will be highly enhanced through such an excellent audio system, and if you are going to spend a considerable amount of time in the car, the difference in sound quality will be appreciated by your passengers and by you. The car doesn't provide the adventure, but it can certainly help to facilitate the adventure, and this is what the 2022 Crosstrek seeks to do in its premium technology features.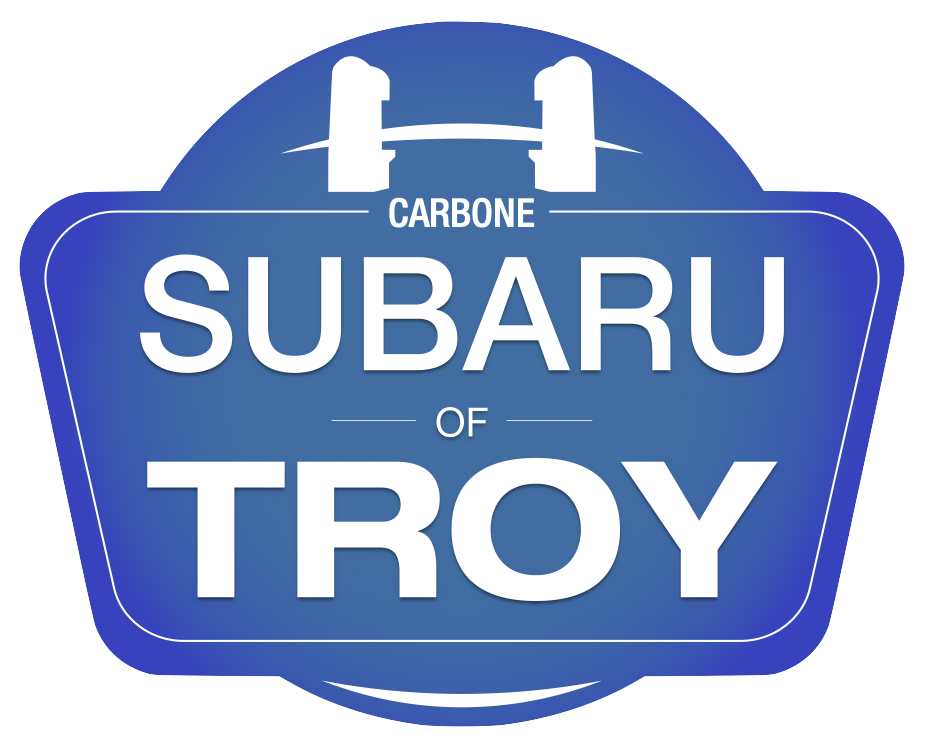 Get Your Crosstrek at Carbone Subaru of Troy
Here at Carbone Subaru of Troy, we strive every day to provide you with an experience that exceeds that of any other dealership. We want to provide you with highly-reliable vehicles, which is why we sell you Subarus. Subaru's are Built to Last, meaning that they are highly durable and will be able to serve you and your family for the long haul. But, we don't just sell you Subarus! Our inventory is full of pre-owned vehicles from other leading brands that we know you'll love! Whatever it is you need, whether you're ready to purchase, need help with financing, or just need some service on your current vehicle, we are here to take care of it for you. We want to hear about your needs. Come on in and let us help you!
---
[a] MSRP may change without notice. See dealer for complete details.