SUVs have ruthlessly been taking over the automotive market, but the downside is that because of the saturation, there are very few SUVs that can stand out. The 2022 Subaru Outback is one great example of a model that rises above the noise, merging the brand's legacy for off-road performance with the practical, spacious layout that's proved so popular over the years. Some might not think that a Subaru SUV is much to write home about, but no matter which way you look at it, the Outback stacks up well against the competition. 
The Outback also remains an exceptional bargain in a category that has slowly skewed to the luxury end of the spectrum in recent years, with most of the SUV's competition coming from vaunted European automakers like Audi and Volvo. Starting at just $27,145, the 2022 model hits the sweet spot on price without sacrificing any of the attributes, like standard all-wheel drive, that have long drawn drivers to the Subaru brand.[a] 
Subaru introduced the sixth-generation Outback in 2020, redesigning the SUV from the ground up and bringing it firmly into the modern age with the inclusion of high-end cabin materials, an 11.6-inch touchscreen, and a new turbocharged engine. 2021 saw the addition of rear seat reminder and adaptive headlights as standard features, but the 2022 model represents one of the most significant additions to date: the debut of the new off-road-ready Wilderness trim. We'll take a closer look at some of the most notable features of the new model, including the Wilderness trim, and see how the Outback has managed to remain relevant in such a rapidly changing industry.  
MSRP: $27,145 [a]
Horsepower (hp): 182-260
Torque (lb-ft): 176-277
Max Cargo Volume (cu.ft.): 75.7

Performance

Head to the Outback With One of Two Engine Options
Subaru decided to expand the Outback's engine options for 2022, introducing a new turbocharged option that goes a long way in adding a little pep under the hood. This is a nice addition to the SUV's standard 2.5-liter flat-four cylinder base engine, which, at 182 horsepower and 176 lb-ft of torque, is a bit underpowered for some applications, especially when off-roading. That's not to say it doesn't have its uses. With 26 MPG in the city and 33 MPG on the highway, the 2.5-liter base engine is nothing if not efficient, making it an exceedingly practical choice for those who don't regularly find themselves needing to put the pedal to the metal. 
Still, the new Subaru Boxer 2.4-liter turbocharged four-cylinder is a good step up, significantly amping up the power to the tune of 260 horsepower and 277 lb-ft of torque. Available on the Limited XT, Onyx Edition XT, Touring XT, and Wilderness models, the turbo not only allows the Outback to post an impressive zero-to-60 time of 5.9 seconds but also beefs up the SUV's maximum towing capacity to 3,500 pounds (2,700 pounds on the base 2.5-liter option). Towing might not be the first thing drivers think of when they picture an SUV, but given the Subaru's reputation for outdoor fun, it makes a lot of sense to give the Outback the brawn to cart along accessories like a bike trailer or pop-up. Fuel economy does take a bit of a hit when opting for the turbo charged option at 22 MPG city and 30 MPG highway, but not so much to take the shine off the intriguing new engine option. 
It's Subaru's unique continuously variable automatic transmission (CVT) that allows the Outback to post such impressive fuel economy stats. Found in every Subaru with all-wheel drive (which is every model except the sporty BRZ), this CVT is the automaker's innovative in-house transmission system which gives the engine the ability to operate at lower speeds for longer than normal. This lower speed translates into better fuel economy while also increasing overall comfort and decreasing engine noise by nixing the abrupt gear changes that are so noticeable in other automatic transmissions. Otherwise, the Outback's CVT operates much like a standard eight-speed transmission, giving drivers plenty of range and maximizing fuel efficiency. 
Wilderness Trim

If You Are an Outdoorsy Adventurer, This Is the Trim You Want
Designed to cater to Subaru's notoriously outdoorsy customer base, the new Wilderness trim allows the Outback to deliver consistent performance when the going gets rough. An off-road SUV might seem like something of a gimmick if it were to come from anyone but Subaru, but the brand's rough-and-tumble reputation serves it well in this latest venture. After all, this is the brand that offers four-wheel drive as a standard feature on virtually every vehicle it sells, so if they're telling us the Outback can hold its own in off-road settings, we're inclined to believe them. 
The Wilderness trim includes a number of performance and styling upgrades that make the Outback a more practical choice for off-road adventures, from a lifted suspension and turbocharged engine to a re-tuned transmission and new, larger wheels. While the base model Outback already offers an impressive 8.7 inches of ground clearance, the Wilderness trim kicks it up another notch by lifting the suspension to 9.5 inches. This, paired with the SUV's revised front and rear gear ratios, should go a long way towards improving drivers' off-road confidence when behind the wheel of the 2022 Outback. 
Off-road components aside, it's the Wilderness trim's inclusion of Subaru's Dual-Function X-Mode that truly allows this version of the Outback to excel as an off-road vehicle. Essentially an expanded form of traction control, X-Mode allows drivers to switch between different driving modes that adjust the engine throttle, transmission, all-wheel drive, vehicle dynamics control system, and hill descent control to deliver the optimal driving experience for a variety of conditions. 
In Snow/Dirt mode, X-Mode adjusts engine output and throttle response to decrease wheelspin and increases traction by tweaking the all-wheel drive's torque split. This mode also uses Subaru's Hill Descent Control to aid in navigating steep slopes, essentially automating the brakes so that drivers can focus on navigating hills at a safe, steady pace. The Outback also features Deep Snow/Mud modes, which ensures that you'll have enough wheelspin not to get stuck when faced with particularly sloppy conditions.  
Naturally, the new trim includes a host of refreshed styling elements that set the off-road trim apart from the rest of this year's Outback lineup. In addition to the distinctive Wilderness badge, some notable features include a redesigned rear bumper, a new front bumper with integrated hexagonal LED fog lights, a new grille, and some flared wheel arches that give the SUV a decidedly sportier look. Small, bright yellow accents go a long way in setting the Wilderness trim apart and inevitably remind us of the distinctive hue used in many state and national park signage, which is probably no coincidence. The Wilderness edition also includes 17-inch wheels paired with Yokohama Geolander all-terrain tires that won't tap out when you're out on the trail (but if one does, Subaru's been so thoughtful as to include a full-size spare). 
Technology

All Your Infotainment Needs in a Carefully Crafted Display
Subaru has placed a renewed focus on high-end tech features for the 2022 model year, introducing a massively upgraded touchscreen display on all but the base model Outback. The new 11.6-inch display is a noticeable step up from the standard dual 7-inch screens, drastically improving ease of use and safety. The touchscreen display is notable for its unorthodox portrait-style screen, which puts the entire screen within easy reach of the driver, as well as its crisp, high-definition display. 
As these types of dash-mounted infotainment systems become the standard across the industry, brands are getting better at working out some of the kinks inherent in the design, starting with responsiveness. Touchscreens are great in theory, but when you're continually jabbing at a screen to get it to recognize your input and then waiting for the results, you're probably not on your A-game when it comes to road safety. The 11.6-inch display in the new Outback is particularly notable for its responsiveness, allowing drivers to avoid the dangerous lag that can come with lesser setups. 
The Outback's displays are powered by Subaru's StarLink Multimedia system, which, given its icon-heavy design and vertical layout, should feel well-familiar for any smartphone user. StarLink comes with a full raft of connected apps, from Apple CarPlay and Android Auto to navigation, SiriusXM, and countless cloud-based StarLink apps. Drivers seeking a high-end mobile audio experience can spring for the Limited, Touring, Limited XT, and Touring XT models to get a Harman Kardon Premium Audio system, which pairs with StarLink allowing you to play or stream the perfect soundtrack for every drive. 
The 576-watt, 8-channel system distributes your favorite tunes across 12 speakers, including a dedicated center channel speaker and subwoofer, and includes Harman Kardon's cutting-edge Clari-Fi Technology. This system corrects off tones, effectively cleaning up your audio fidelity and reproducing each song the way it was meant to be heard. Combine this audio system with the Outback's notoriously quiet CVT, and you effectively have a rolling concert hall that amounts to an audiophile's dream. 
On the safety side of the equation, the Outback features Subaru's EyeSight safety suite of driver-assist and alert technology, as well as StarLink Safety and Security, a connected, subscription-based service that can automatically summon help in case of an accident or contact roadside assistance in case of a mid-drive breakdown. Not only that, but StarLink Safety and Security offers a variety of concierge services, allowing you to book dinner or hotel reservations, buy movie or sports tickets, and more while on the go. Other available tech features include a Wi-Fi hotspot, USB ports, proximity keyless entry, push-button start, and dual-zone automatic climate controls.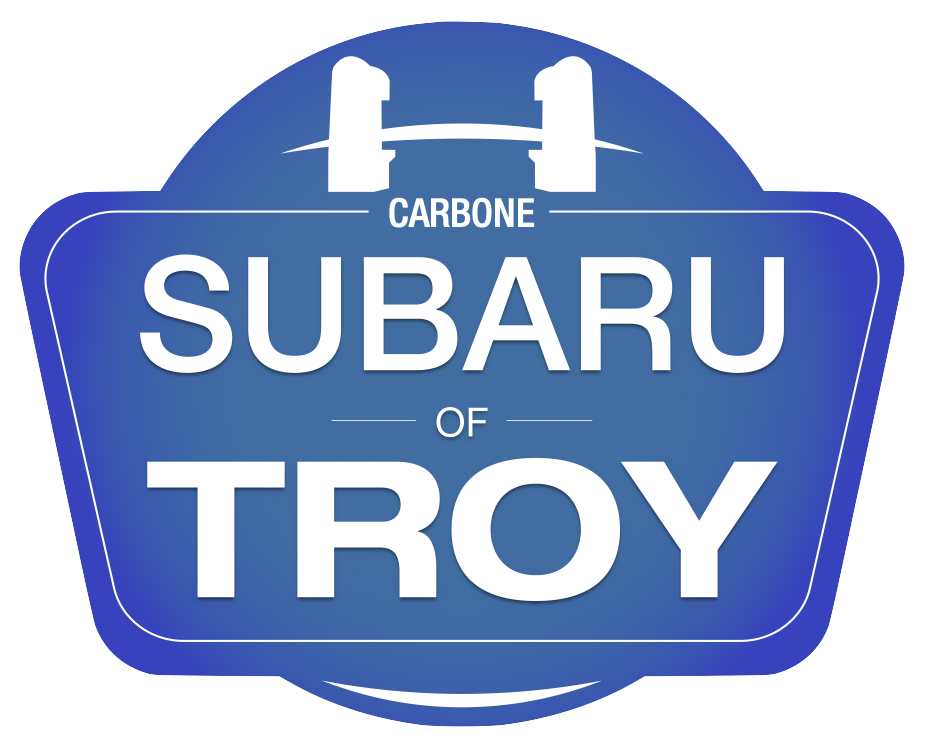 Before You Head to the Outback, Visit Carbone Subaru of Troy
Want to learn more about the 2022 Subaru Outback? Come by Carbone Subaru of Troy today. We've got the full range of 2022 Outbacks to choose from with a variety of trim options and packages that are sure to fit your needs and your budget. From brand-new 2022 versions of Subaru's most popular vehicles like the Forester, Impreza, and Crosstrek to a wide inventory of used and Certified Pre-Owned models, there's something for everyone here at Carbone Subaru. 
Between our easy-to-use website and friendly, knowledgeable sales staff, we strive to take the hassle out of your vehicle search. Our in-house financing and service center mean we'll be there for you every step of the way, helping you craft a payment plan that works for you and offering the prompt, professional maintenance and repair services that'll keep your new Subaru humming along for years to come. 
We're not just a car dealership, we're part of the local community, and we take that responsibility just as seriously as we take auto sales. That's why we're proud supporters of the Subaru Love Promise, supporting a number of local charities and initiatives that benefit the whole community. If you're just looking to buy a new or used vehicle, you can do that anywhere, but if you want to experience top-tier service while helping us give back to the community that's given us so much, make Carbone Subaru of Troy your first stop. 
---
[a] MSRP may change without notice. See dealer for complete details.