For more than three decades, the Subaru Legacy has been one of the most capable midsize sedans on the market, offering fantastic features year after year. With such a remarkable history, you have a ton of different options available when you are shopping for a used Subaru Legacy, which makes it important to focus on the differences from one year to the next. When it was first introduced in 1989, the Legacy was available as either a five-door station wagon or a four-door sedan. Though a lot has changed since that time, it remains one of the best family cars on the market, offering robust performance and great interior features.
Since its introduction, the Subaru Legacy has been through many generations and changes. The first generation ran from 1990 to 1993, with a major update in 1992 that added a wide range of features. After that, the second generation Legacy was launched in 1994, and all-wheel drive was made standard for the first time in 1996. In 2000, the third generation Legacy continued the trend of increased capability. Throughout most of its lifespan, the Legacy was offered as a sedan or wagon, but that changed with the sixth generation, and it is now purely a four-door sedan.
As you look at different used Subaru Legacy models, one thing to keep in mind is that another option was introduced in 1996: the Legacy Outback. This was initially a trim of the Legacy that featured a higher suspension and created a sort of sedan and SUV hybrid. This model proved popular, and with the start of the third generation in 2000, it became its own model as the Subaru Outback. When you look at more recent offerings, however, the Legacy will be a traditional sedan with sleek styling and great features for you to enjoy.
Fifth-Generation Subaru Legacy

Horsepower (HP): 170-256
Screen Size (in): 4.3
Cargo Space (cu.ft.): 14.7

First released for the 2010 model year, the fifth generation of the Subaru Legacy is a great one to consider when looking for used models. In general, you will pay less for a vehicle based on how old it is, but at the same time, going too far back means missing out on a lot of features. With vehicles that are only about a decade old, you can find some modern technology and features while still saving a lot of money. Just be sure to buy any used car like this from a dealership that you can trust to ensure it is in great shape and will treat you right for a long time to come.
The fifth generation Legacy featured a full redesign with a larger interior than the previous model year, including a bigger backseat. Gas mileage was also improved with this generation, while all-wheel drive remained standard on every model. Several different engines were available, so keep that in mind as you look at different used options. The years that followed saw mostly minor changes to the Legacy, such as the addition of manually folding side mirrors for the 2011 model.
There was a mid-generation update to the Legacy for the 2013 model year, which included refreshed styling inside and out. The headlights, fog lights, grille, and front bumper were redesigned for 2013, and the engine options were streamlined to a 2.5L 4-cylinder and a 3.6L 6-cylinder. Prior to this, a Turbo 4-cylinder engine was available on the Subaru Legacy, so if that is an engine you are interested in, then you will want to look for a 2012 or earlier model from this generation. Changes were minimal for the following year, so a 2013 and 2014 Subaru Legacy will be pretty similar.
Sixth-Generation Subaru Legacy

Horsepower (HP): 175-256
Screen Size (in): 8
Cargo Space (cu.ft.): 15.0

The sixth generation of the Legacy launched with the 2015 model year, which is partly why there were so few changes made for the 2014 Legacy. In the previous generation, both a manual transmission and a Continuously Variable Transmission (CVT) were available for the 2.5L engine. With the launch of the sixth-generation Legacy, the manual transmission was discontinued, and only the CVT was offered. Both engines carried over from the end of the previous generation: a 2.5L 4-cylinder and a 3.6L 6-cylinder for increased power and performance if you want a sedan with a bit more oomph.
One of the most important changes for the sixth generation, other than the removal of the manual transmission, is that fuel economy was improved. As fuel efficiency became so important for so many drivers, Subaru heard the complaints that the Legacy was a bit too thirsty on the road. For the sixth generation, the engines were updated to slightly boost performance and, more importantly, greatly increase efficiency. The 2.5L engine had its combined fuel economy boosted from 27 MPG to 29 MPG, even with its standard AWD intact.
The interior of the Subaru Legacy was also redesigned for the sixth generation, making this a fantastic option to look for when shopping for a used model. Changes for the 2016 model year were quite minimal, though the steering system was updated, and a Lane Departure Prevention system was added as an available option. Additional safety options were added for the 2017 model year, as was a new Sport trim with a 7-inch infotainment display and 18-inch wheels.
A major update for the sixth generation came with the 2018 model year, which included exterior revisions like new headlights and foglights, plus a lower bumper and redesigned grille. The interior also received some refinements, particularly for the higher trims, including an improved infotainment system with a larger, 8-inch display available. This update also included revised suspension that improved the overall ride quality and handling, though the engines remained the same. For the 2019 model year, the major change was that Subaru's EyeSight safety package, including Adaptive Cruise Control, Pre-Collision Braking, Lane Departure Warning, and more, became standard on every Legacy.
Seventh-Generation Subaru Legacy

Horsepower (HP): 182-260
Screen Size (in): 11.6
Cargo Space (cu.ft.): 15.1

For the 2020 model year, Subaru launched a fully updated, all-new seventh generation for the Legacy, including a redesign and a wide range of additions and changes. With the start of this generation, the 6-cylinder engine was discontinued, though the Legacy was still available with two engines to choose from. The standard engine remained a 2.5L 4-cylinder, though it was tuned for improved performance, and a new 2.4L Turbo 4-cylinder engine became available on seventh-generation Legacy models. Subaru's AWD system remained standard on the 2020 Legacy, which was still unique in the sedan market.
The interior of the Legacy also received some fantastic updates for the latest generation, particularly in terms of technology features. Central to this is the infotainment display--the base trim features a 7-inch screen in the center stack, while the other trims replace that with a new 11.6-inch infotainment display that looks stunning. Learning from the mistakes of others, Subaru avoided the trend of switching to touchscreen-only controls, so the volume knob and other audio controls remained easy to use without taking your eyes off the road. The seventh-generation Legacy is also one of the most spacious sedan options out there, making it a fantastic choice for families or groups of friends.
For the 2021 model year, updates to the Legacy were minimal since Subaru had just launched an all-new generation. The main difference is that safety features like Adaptive LED headlights and passenger seatbelt reminders became standard on all models. Similarly, changes for the 2022 model year were also quite minimal. This means that any seventh-generation Legacy is going to be a fantastic vehicle that will work well for many years to come, so you do not have to worry as much about the model year as you do with some older generations.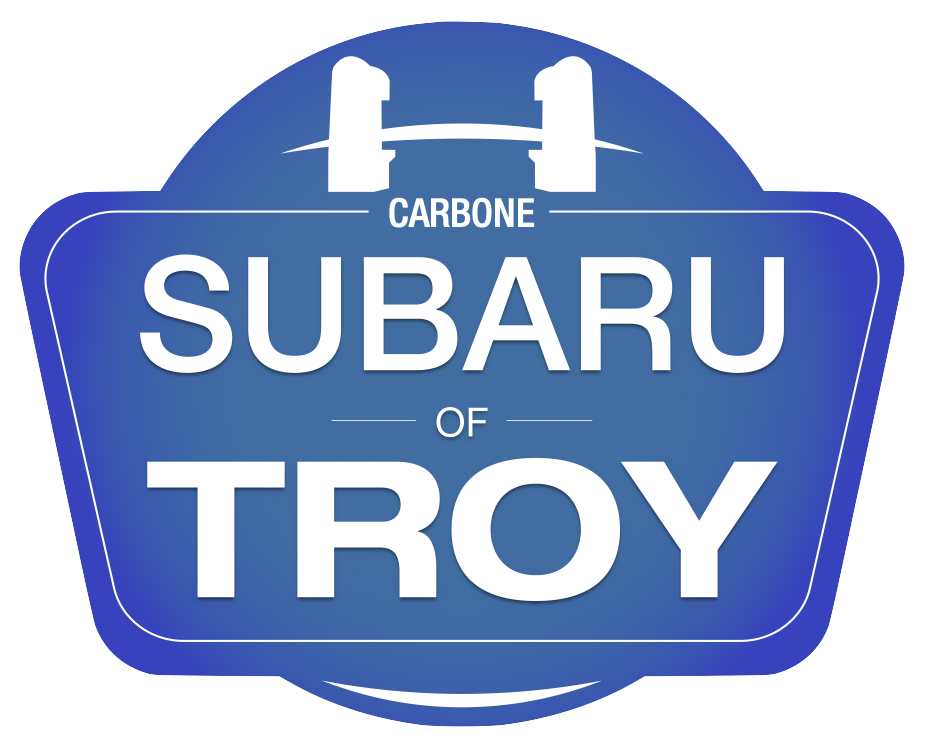 Find Your Subaru Legacy With Us
While so many other auto manufacturers have abandoned the sedans that their reputations were built upon, Subaru recognizes that for many people, nothing beats a great sedan. Here at Carbone Subaru of Troy, we are pleased to offer a fantastic selection of both new and pre-owned vehicles for you to choose from, including a wide range of Subaru models. Whether you know which car or SUV will perfectly meet your needs, or you are just starting your search and feel a bit lost with so many different options to choose from, we are here to help you on your search for the right vehicle.
Our friendly and knowledgeable salespeople will answer your questions, help you explore your options, and show you the new and used vehicles we have that will meet your needs. Whether that ends up being a sixth-generation Subaru Legacy, a brand-new Subaru Outback, or something else, we will not rest until you drive away in a vehicle that will treat you right for many years ahead. Call or come visit us today to learn more and let our friendly team show you how simple and rewarding it can be to shop for a car.