For many people, a used SUV is the perfect option that provides fantastic functionality at a price that goes easier on your budget. Choosing the right one is not always easy, however, especially with so many different makes, models, and sizes available. The Subaru Outback is a midsize crossover SUV that has been around for well over 20 years and, in that time, has proven itself to be one of the most popular options for a wide range of drivers. With so many different model years available, however, picking the right used Subaru Outback can be a daunting task, especially if you are trying to figure everything out on your own.
First introduced for the 1995 model year, the original Outback looked more like a station wagon than the stylish crossover SUV we have come to know and love. In many ways, the Subaru Outback perfectly illustrates the way that the station wagon from decades past has been replaced by modern crossover models and it has grown and transformed over the years. As you might expect, with a vehicle that has been around for nearly three decades, the Outback has gone through numerous generations during this time. The change from one generation to the next has been marked by major redesigns and overhauls that far surpass what you find when comparing two other model years, so these are important things to keep in mind.
Throughout its various incarnations, the Subaru Outback has remained a popular option that has a lot to offer. In its more recent generations, as it left its initial station wagon design in the past, the Outback has become a midsize crossover with comfortable seating inside for five passengers. You will find impressive engines in used Outback models, and standard All-Wheel Drive (AWD) has been a mainstay for this popular model. No matter what Outback you choose, you are going to get a fantastic vehicle that will treat you well for many years to come.

Third Generation Outback (2005-2009)
The third generation of the Subaru Outback kicked off with the 2005 model year and major redesigns inside and out. During this generation, it still retained a station wagon-based design that looked much like modern hatchbacks, and a sedan version was also available. Numerous trims were offered for the Outback in 2005, based largely on which of three different engines it came with. The standard engine was a 2.5L 4-cylinder that delivers 168 hp, while the available 2.5 XT trims feature a turbocharged version of this engine that boosts that to 250 hp. There were also several 3.0 trims that feature a 3.0L 6-cylinder engine with 250 hp--while all three engines were impressive, the turbocharged option was definitely a favorite among many drivers when it first hit the scene.
Third-generation models were available with either a manual or automatic transmission in 2005, plus every Outback featured AWD standard. For the 2006 model year, there were not a ton of changes, though the standard engine was improved to deliver 175 hp, plus a navigation system became available on high trims. Numerous changes came to the Outback for the 2007 model year, including a number of new tech options such as MP3 input connections, XM satellite radio, and a tire-pressure monitor. One change worth noting is that the two most-impressive engines lost a bit of power due to new standards for vehicles that year: the turbocharged 2.5L option dropped to 243 hp, while the 6-cylinder delivers 245 hp.
The 2008 Subaru Outback received a facelift from the previous year, which included updates to the front and rear, such as a new bumper and grille. There were also some changes to the Outback lineup in 2008: the available sedan version was discontinued after 2007. For the final year of this generation, the 2009 model eliminated several trim levels to make finding the right Outback simpler. An electronic stability control system also became standard on all models, rather than being an extra option on many of them.
Horsepower (HP): 168-250
Cargo Space (cu.ft.): 65.4
Screen Size (in): 7


Fourth Generation Outback (2010-2014)
With the 2010 model year, Subaru kicked off the fourth generation for the Outback with a full redesign that truly transformed it from the hatchback of previous years into an SUV. This new approach to the Outback made it larger inside and out, turning it into a midsize crossover with plenty of room for family and friends. AWD remained the standard for this beauty, which is why so many people turn to the Outback as a reliable model for just about any adventure. With this new generation, Subaru simplified things by offering just two engines: a standard 2.5L 4-cylinder option with 170 hp and an available 3.6L 6-cylinder that delivers 256 hp for impressive performance. The standard engine was provided with a Continuously Variable Transmission (CVT), while the 3.6L option came with a 5-speed automatic.
Following its complete redesign the previous year, there were few changes for the 2011 Outback model, though it did gain an available rearview camera. Similarly, there were just a few additions for 2012, including an improved standard sound system for the Premium trim, along with an available 9-speaker Harmon Kardon sound system for Premium models. Going into 2013, Subaru gave the Outback a mid-generation refresh with a restyled front end that is not dramatically different but still noticeable. In terms of performance, the 2013 model also gained a more efficient version of its standard engine, with an updated CVT and retuned suspension.
Major changes are not common for the last year of a vehicle generation, and the fourth generation Outback was no different. For the 2014 model, there were a few updates, including greater availability of heated seats inside, and at least one trim was discontinued. Overall, however, if you are interested in a great pick from the end of this generation, both the 2013 and 2014 models are excellent choices.
Horsepower (HP): 170-256
Cargo Space (cu.ft.): 71.3
Screen Size (in): 8


Fifth Generation Outback (2015-2019)
For the 2015 model year, the Subaru Outback was once again fully redesigned to launch its fifth generation in style. Everything people had come to love about the Outback remained, including standard AWD and impressive engine options. It remained a midsize crossover, but it was restyled inside and out. The standard engine on the 2015 models was a 2.5L 4-cylinder that provides 175 hp, while higher trims feature a 3.6L 6-cylinder engine that delivers 256 hp.
Fuel efficiency was improved for this generation, making these models fantastic choices if you are looking for a great used Outback that will save you money at the gas pump. The redesign for the fifth generation included a more stylish exterior with a bold front grille and improved positioning of the windshield and side mirrors. Changes for the 2016 model year were pretty minimal, though the steering system was improved, along with the suspension on some trims, for a better overall feel. For 2017, Subaru introduced a pair of "Touring" trims with upgraded features, along with new available safety features such as Reverse Automatic Braking.
Following the established pattern, after three years of the fifth generation, Subaru gave the Outback a refresh for the 2018 model year with updated front and rear ends and new styling inside for the center console and steering wheel. A new infotainment system was also introduced for 2018 with available navigation and a 12-speaker Harman Kardon sound system on high trims. Subaru finished strong in 2019 as its impressive EyeSight suite of advanced safety features became standard on every model, making this a fantastic choice for a used Outback.
Horsepower (HP): 175-256
Cargo Space (cu.ft.): 73.3
Screen Size (in): 8


Sixth Generation Outback (2020-Present)
The current generation of the Subaru Outback launched with the 2020 model, which was fully redesigned once again with a wide range of impressive features and options. Two engines were offered on 2020 models: a 2.5L 4-cylinder option with 182 hp and a turbocharged 2.4L 4-cylinder that delivers 260 hp. The older, larger engine has been eliminated, but the turbocharged option provides impressive performance with great fuel efficiency. Both engines are paired with a CVT, and AWD remains standard on all models.
Carried over from the previous year, this generation features the EyeSight package of safety features on every model, including a Forward Collision Alert, Automatic Emergency Braking, Lane Keep Assist, and much more. The infotainment system has been nicely updated for the modern era, including an available 11.6-inch tablet-style center display. Since the start of this generation, updates have been pretty minor: the 2021 model year included Adaptive LED headlights as standard on all models plus additional reminders for safety systems, while the 2022 model year introduced the Outback Wilderness trim with advanced off-road features.
Horsepower (HP): 182-260
Cargo Space (cu.ft.): 75.6
Screen Size (in): 11.6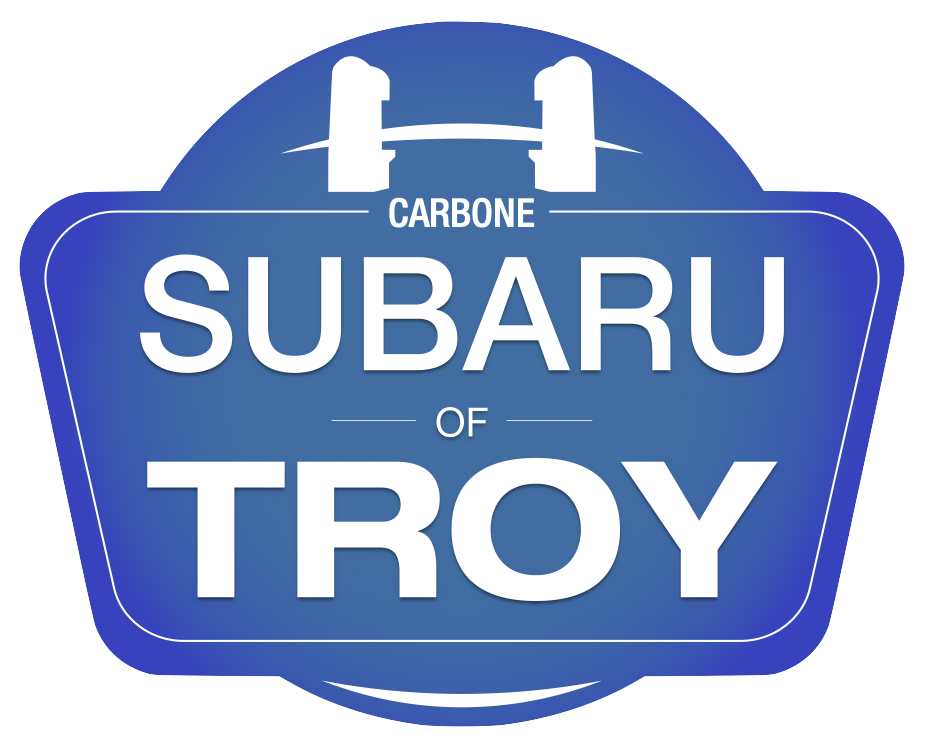 It Is Time to Find Your Perfect Vehicle!
As you can see, a used Subaru Outback is a fantastic choice for a wide range of drivers, but choosing the right generation and model year to meet your needs is important. Here at Carbone Subaru of Troy, we pride ourselves on helping all of our customers find the perfect vehicle. Our friendly and knowledgeable salespeople will listen to you, answer all of your questions, and work closely with you to look at our selection of new and used vehicles and ensure you drive away completely happy. Best of all, our financing experts make it easy to figure out your budget, while our service center and parts department will be here for you with anything you need for many years to come. You do not have to try to shop for a car on your own--call or come visit us at Carbone Subaru of Troy today to learn more, and we will help you find the right SUV with everything you need.